162 apartments in a 27 storey tower block
Hadrian's Tower is an iconic 27 storey, 83 metre high tower in the heart of Newcastle's city centre.  Comprising stylish apartments and exceptional facilities Hadrian's Tower will be Newcastle's newest icon. There are a number of reasons why you'd want to live in Hadrian's Tower. Here's just a small selection:

Hadrian's Tower has the fastest broadband in Newcastle
Or possibly even the North East! As featured in The Chronicle, Hadrian's Tower is set to have the fastest WiFi connection in the land.
Not only is this perfect for gamers, streamers, and other WiFi extraordinaires, but a feature film will download in just one minute. Plus, if you work from home you'll never need to worry about slow-loading programs again.

It's not just a home, it's a lifestyle
Hadrian's Tower really has been designed for the future. On top of the super-fast broadband, each homeowner will have access to a tonne of facilities to make their day-to-day that little bit easier. Including a concierge, residents' support, and Tower Tapp – the exclusive residents' app. The app will let you book cleaners, lock and unlock your door, turn up the heating, and book a table at your favourite haunt. More free time and less housework? Sounds like a winner to us!

It's the healthiest tower block in Newcastle
In addition to the facilities mentioned, Hadrian's Tower will also have its very own catering service. Residents can either pick it up from the venue directly, or pre-order it from home, or on the go.
Plus, all food served will be clean, calorie controlled, and delicious.
Simply order your meal from the residents' app, choose your amounts (calories, macros, food groups, etc.), and pick it up.
For residents only, you can wave goodbye to the regular food shop, and say hello to quick, convenient, tasty meals that you didn't have to slave over.

Coffee, coffee, coffee
Say goodbye to Costa and Starbucks, your new home has a coffee bar on the ground floor.
There will also be grab-and-go breakfast available every morning, with plenty of calorie controlled healthy options to get you started (and a few unhealthy ones too!)
Picture it; it's December, you're running late for work and you had a few too many wines at the residents monthly event last night – but a bacon buttie and piping hot coffee are ready to pick up on your way out.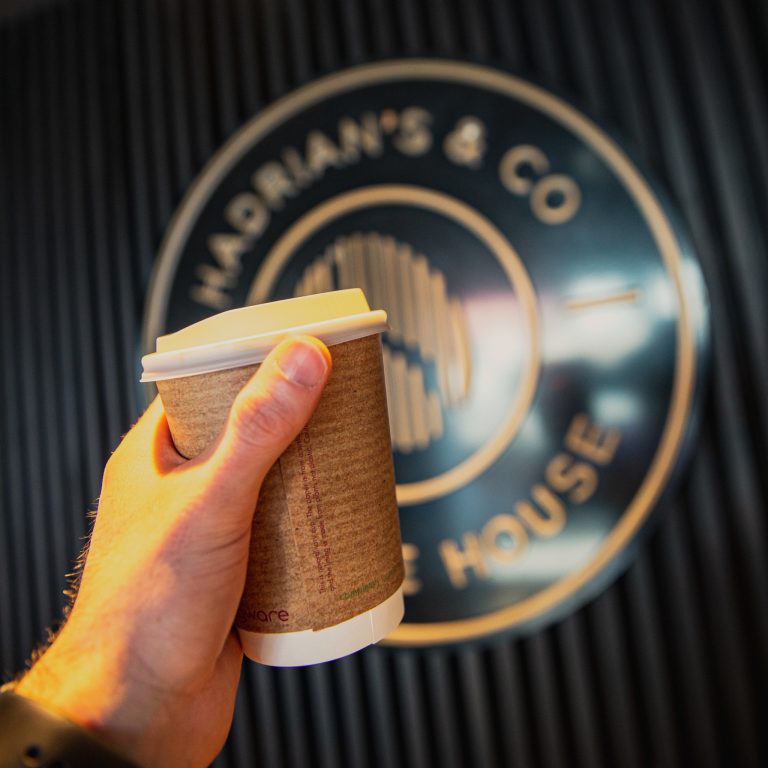 Hadrian's Tower is a commuter's dream
Situated just two minutes from St. James' Park, Newcastle Train Station, and less than 10 minutes from pretty much every major public transport link in the city, it really is perfect for that work commute – whether you work outside or inside of Newcastle.
More importantly, you're also smack bang in the centre of the friendliest city in the UK.

It's more than just a tower, it's a community
In the true spirit of the Toon, its tallest tower will be community focused, emulating just how friendly the city at large is.
Each resident will be able to attend community events like wine tasting nights, get to know your neighbour evenings, and yoga – among other things. All of which you can book from the Tower Tapp app.
These groups will be set up with the aim of making sure that Hadrian's Tower residents really do feel at home. Building vertical communities is the aim of The High Street Group, and as you may have noticed we aim high!
The tower will also have friendly building management staff to support residents with their needs, who will get to know each resident by name and greet you on your arrival home.

A room with a view
Have you ever seen Newcastle city centre from nearly one hundred metres up? At full height, the tower is over 6 times taller than the Angel of the North itself!
Though the tower is still in the process of being built, it has already been nominated for several awards for the views alone. As low down as the seventh floor, you can see the entirety of Newcastle city centre with a simple turn of your head.

The Sky Bar
At the top of the tower will be an incredible Sky Bar created with Laurent-Perrier.
There's nothing more we can say except imagine drinking a beautiful cocktail or glass of champagne after a hard day's work to these views?

You'll be a part of The High Street Club
Owned by The High Street Group, Hadrian's Tower residents will have preferential access to the Group's network of stunning bars, hotels, and restaurants – including the recently opened (and already hugely popular) Purple Peacock. Residents will be able to pre-book tables or order food at Three 60, and will have preference for entry to Newcastle's most exclusive champagne lounge.
Residents will also be able to visit (and stay) in other buildings owned by the Group around the UK.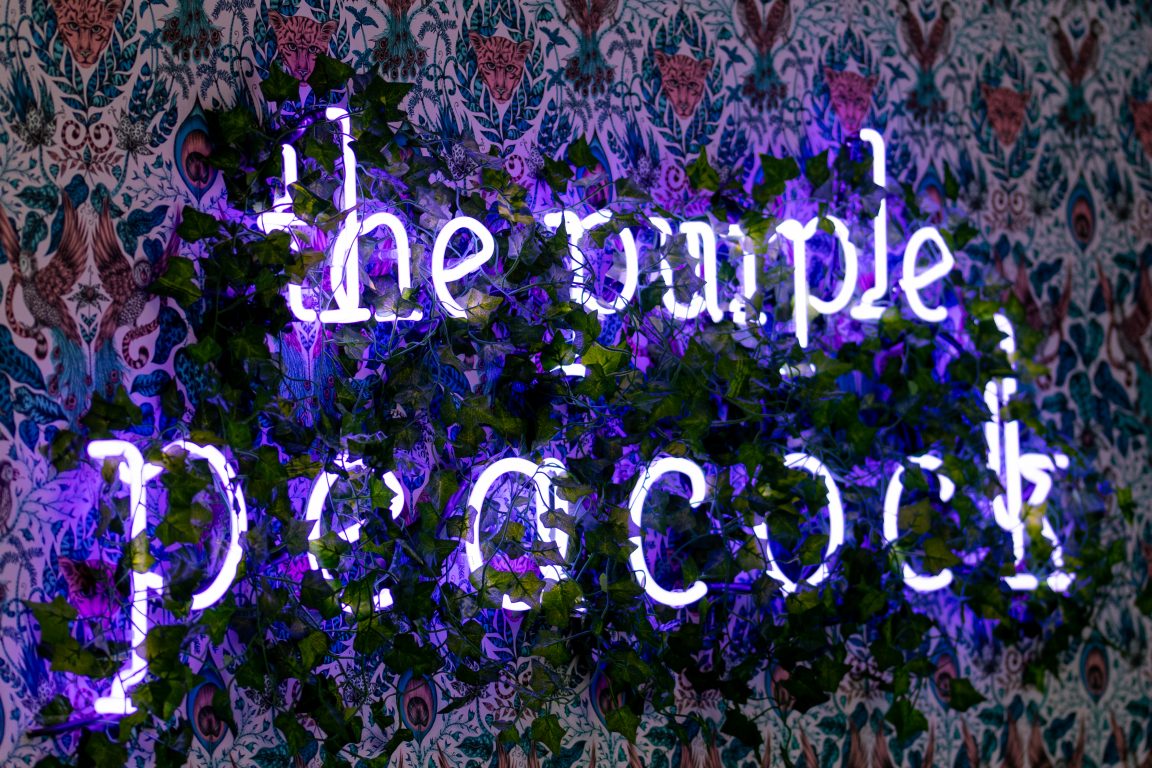 Newcastle is rich in heritage with an established economy and excellent transport links, including a large airport with daily flights to global destinations.
View our apartments
Contact us
Newcastle Regeneration
Newcastle University, Newcastle City Council and Legal & General are working together to develop Newcastle Helix. The project is worth £350m and will convert the 24 acre site to a hub of cutting-edge buildings, grade A office accommodation, research,innovation and homes unlike anything else in the UK. Hadrian's Tower is located between Newcastle Helix and the City Centre on St James' Boulevard.
There are two buildings completed on site already. The Core is home to knowledge-based, research-led companies working in cloud computing, energy, big data and more. Newcastle University's award winning Urban Sciences Building opened in 2017 and is home to the School of Computing, the National Centre for Energy Systems Integration and more.

Key
Green
University Estates, student residences, Hospital and Civic Centre. Locked in by central motorway and Retail City Centre.
Yellow
Retail City Centre, including Intu Shopping Centre (Eldon Square). Locked-in by Universities, central motorway and St James' / Leazes Park.
Red
St James' Park , including Leazes Park. Regeneration of St James' Park, completed in the late 1990s, provided a new skyline for the adjacent zones and locks value into the City.
Blue
Newcastle Helix. A mixed use site with Grade A office accommodation, space for SMEs, two National Innovation Centres and much much more.
Purple
Quayside office and leisure areas, developed during the 1980s, 1990s and 2000's. Regeneration is now complete and has spread to the Gateshead side of the river.


World-class culture, vibrant night-life, award-winning dining, inspiring heritage, fantastic shopping and acclaimed architecture are all found in Newcastle.
Explore Newcastle
Contact us